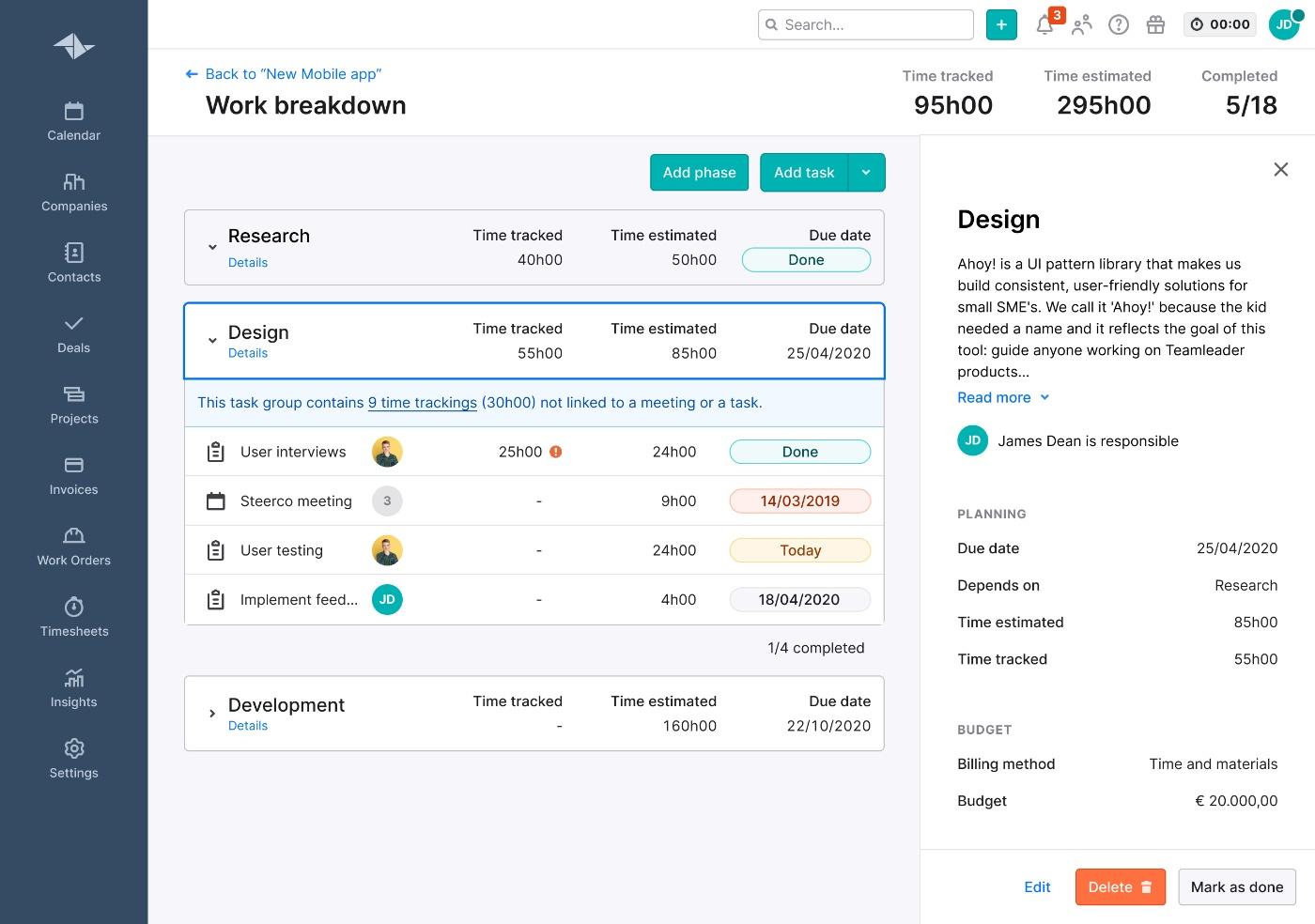 Planning projects, assigning tasks, estimating time, managing people... A project manager's job can be a real challenge sometimes. One of our main jobs is to make life easier for you. And so we did!
Meet the new Work Breakdown on Projects. With this new overview you can:
Dissect your project into different phases first
Plan tasks and meetings before the project starts
Assign those tasks later on, so you can check who's available
Keep an eye on the progress versus your estimation
You'll see the new Work Breakdown appear in the upcoming days. So keep an eye out on your projects! Get to know the ins and outs in our Feature Friday blog or dive deeper into our Knowledge Base.